Holidaymakers will need to keep an eye on a Covid traffic light system as international travel rules are eased.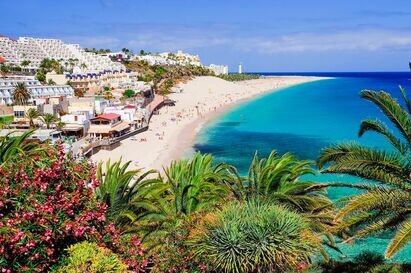 When can I go on holiday abroad?
Foreign holidays are currently banned, and returning travellers have to quarantine.
Transport Secretary Grant Shapps said people in England can start thinking about booking foreign trips again.
However, while the earliest possible date for foreign travel was previously given as 17 May, timings have not been confirmed.
How will the traffic light system work?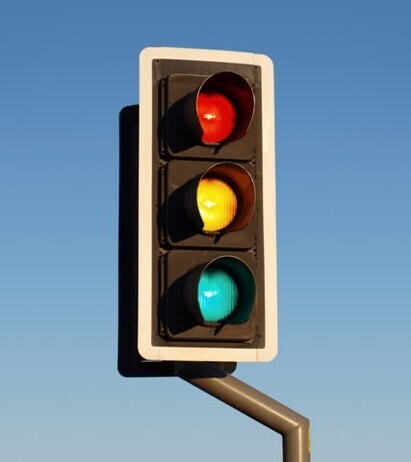 Details of where countries will be in a new traffic light system for England are expected in early May.
There will be three categories:
Green: Passengers will not need to quarantine on return, but must take a pre-departure test, as well as a PCR test on return
Amber: Travellers will need to quarantine for 10 days, as well as taking a pre-departure test and two PCR tests
Red: Passengers will have to pay for a 10-day stay in a managed quarantine hotel, as well as a pre-departure test and two PCR tests. About 40 countries are on the current "red list"
Where a country is placed will depend on:
vaccinations
infection rates
how common Covid variants are
testing and sequencing capacity
There will be a "green watchlist", to give people notice if a country is about to move to amber, or red.
How much will PCR tests cost travellers?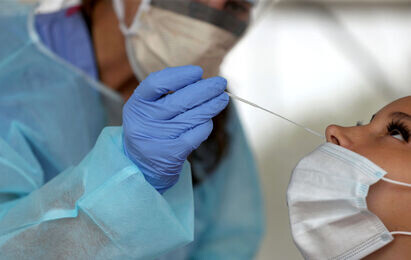 Consumer group Which? estimates each PCR test could cost about £120 per person.
This could make holidays unaffordable for many people, members of the travel industry have suggested.
EasyJet said customers should be able to use lateral flow tests, which are cheaper and quicker, when travelling to "green" countries.
What's the current situation?
Anyone wanting to travel abroad has to fill in a "Declaration to Travel" form, stating a valid reason for leaving the country.
Travelling outside the UK without a reasonable excuse attracts a £5,000 fine in England.
The ban does not apply to journeys to or from the Channel Islands, Isle of Man and the Republic of Ireland, as long as passengers do not travel onwards.
What's the roadmap for lifting lockdown?
When can I go on holiday in the UK?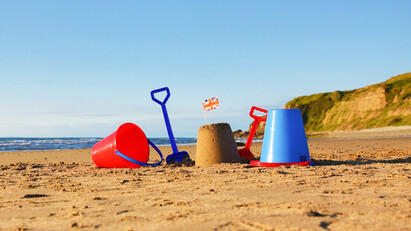 People are now free to travel between England and Wales.
Self-contained holiday accommodation can open to people from the same household or support bubble.
In Wales, this includes hotels with en-suite facilities and room service - in England it does not.
Hotels and B&Bs can open in England on 17 Mayat the earliest.
No more than six people or two households will be able to stay together. The earliest limits on numbers could be lifted is 21 June.
Domestic holidays in Scotland are expected to be allowed from 26 April, with members of your own household.
The ban on travelling to and from Scotland to other parts of the UK is expected to be lifted at the same time.
In Northern Ireland, self-contained accommodation can reopen from 30 April. It is hoped other tourist accommodation can reopen from 24 May.
Anyone travelling into Northern Ireland who plans to stay at least 24 hours should self-isolate for 10 days.
What are your rights if you book a holiday now?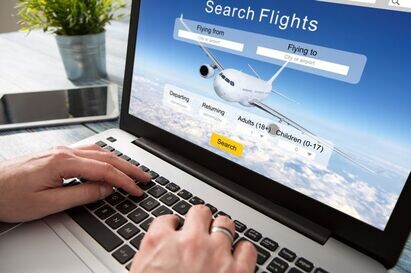 Most accommodation and holiday providers have flexible booking policies. These should be in their terms and conditions.
The UK watchdog, the Competition and Markets Authority (CMA), suggests you should usually get your money back if coronavirus restrictions scupper your holiday plans.
It says this would be the case if a business cancels your booking, or can't provide the service due to lockdown laws, or you can't go on a booked holiday because the rules would make it illegal.
If you decide to cancel a holiday due to government guidance, the CMA suggests you should not face "disproportionately high" charges. These should only cover the amount of money the business can expect to lose.
Vouchers or postponement can be offered, but you are not obliged to accept these instead of a cash refund.
A few insurance policies will cover you if you miss a holiday because you have been diagnosed with coronavirus, or because you are required to self-isolate, as long as you already held the policy.