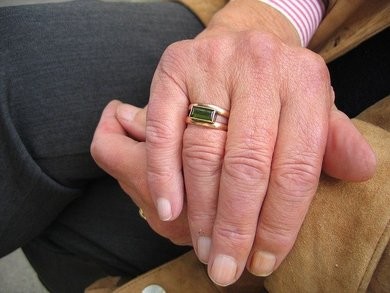 Inside look at Harmonia Village, UK's first dementia centre of its kind, in Dover.
Inside look at Harmonia Village, UK's first dementia centre of its kind, in Dover.
By Sam Lennon – KentOnline.co.uk
Dementia does not change who you are, says a boss at the UK's first purpose-built centre for the condition.
Sally Disleris-Beck, deputy manager at Harmonia Village, says residents will be encouraged to live as independently as possible.
She told the Mercury: "We want to give them the ability to live the kind of life that they want to lead, to be the people that they are.
"Having that diagnosis doesn't strip away your personality, your memories, your hobbies, your life, your shared experiences.
"We want people to be who they are and to be able to participate and be a valuable member of the community."
Ms Disleris-Beck was speaking during one of the open days at the centre for prospective residents, families and carers.
It is now hoped the £3.5 million gated complex, at Randolph Road, Dover, will open in the spring.
Harmonia Village, behind the present Buckland Hospital, consists of six five-bedroomed houses for residents.
All rooms are ensuite and are big enough to manoeuvre wheelchairs in.
The two-storey houses have lifts and help is available 24 hours a day from nurses and carers.
The centre has a main building as a hub with a café and regular activities for residents and the wider community.
That hub also has six bedrooms for visiting relatives to stay.
The centre has small and significant touches to make residents feel more at home.
There are reproductions of wartime newspapers to help stimulate the memory and a juke box with songs going back decades.
There is even an old-style pram and piano, similar to the type found in homes when songs were played with sheet music.
The homes and land are owned by East Kent Hospitals University NHS Foundation Trust.
It has had significant investment from the Cascade programme (Community Areas of Sustainable Care and Dementia Excellence in Europe), funded by the EU Interreg 2 Seas programme.
The detached houses were originally a set of 12 semi-detached ones that were left empty for a number of years.
The same one was targeted by arsonists three times in 2017 but it is now immaculately restored.
The project is to meet the growing need of care for people with dementia.
In 2015 850,000 people had the condition in the UK and that is estimated to rise to 1,150,000 by 2025.
The fourth and last open day is between 9am and 3pm on Tuesday, February 25.
To book a place telephone 01304 222568 or email ekhuft.theharmoniavillage@nhs.net.
https://www.kentonline.co.uk/dover/news/inside-look-at-a-trailblazing-ventre-221529/