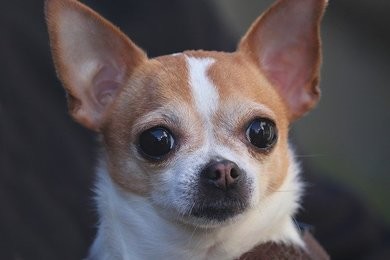 PAWS & CLAWS The 'wonder dog' Chihuaha that help cheer up cancer and dementia patients at Birmingham hospital
PAWS & CLAWS The 'wonder dog' Chihuaha that help cheer up cancer and dementia patients at Birmingham hospital
By Lucy Murgatroyd – The Sun
PROUDLY wearing his staff name badge, Bailey is one of 11 "wonder dogs" who cheer up patients at Birmingham's Queen Elizabeth Hospital.
The Chihuahua is one of the "hospital companions" provided by QEHB Charity who visit patients suffering from dementia and cancer.
Its spokesman Alistair McIntosh says: "A cuddle and fuss of a four-legged friend brings a smile to everyone's faces — even when they are facing difficult things.
"Each of the dogs have their own staff name badge, which they proudly wear. They are all invaluable members of our team — although Bailey's name badge is almost bigger than him!"
In 2018, the Pets In Hospital scheme was put in place to improve welfare of their older patients.
It has been such a resounding success the dogs have started rounds at the nearby Good Hope Hospital in Birmingham, too, wearing their uniform of bright green coats.
'Huge impact'
Alistair says: "We're really keen to make sure that people are aware that this is an official scheme at the hospital and that these dogs are being checked, they're hygienic, well trained, have the right
temperament to be in our hospital and their owners, too.
"People aren't allowed to bring dogs on to wards without permission so having them badged up as members of staff is really important. The dogs are very much a part of our team, in the same way you'll trust any other member of staff with a badge on."
To make sure the potential dogs are fit for the job, dog day care centre PawPounders help assess each pooch to see if they have the right temperament.
Bailey is regularly joined by ten other dogs including Stella a six-year-old Maremma sheepdog, Monty the eight-year-old rescue dog, who is a mongrel, and Ozzy the Collie cross German Shepherd.
'spread smiles across the hospital'
The different breeds are a deliberate choice as the hospital looks after a variety of different patients. Alistair says: "Having a visit from a friend with a wet nose, four legs and a wagging tail allows the patients to engage in contact with someone who isn't a clinical member of staff and have a chat about other things besides their treatment."
Reminiscence is also a key part of the visits as patients with early stage dementia are encouraged to bring back memories of their earlier life — especially if they have owned a dog.
They also visit the young person's cancer unit, which allows 16-25-year-olds to join together in social activity as they can chat to owners, other patients and, of course, have a cuddle with a furry friend.
Mayisha Begum, 19, of Hollywood, Birmingham, is being treated for acute lymphoblastic leukaemia — and her visits from Stella made her treatment just a bit more bearable.
She says: "She's amazing, I just love her paws. I wish she was here when I got diagnosed two years ago, she would've really helped me then."
As the dogs continue to "spread smiles across the hospital", the plan is to extend the project across the Trust — but they are dependent on donations from the public to achieve this. Alistair says: "We'd love to see projects like this rolled out across the UK because the impact we've seen in our hospital has been fantastic."
For more information see hospital charity.org/petsinhospital.
https://www.thesun.co.uk/money/11071492/the-wonder-dog-chihuaha-that-help-cheer-up-cancer-and-dementia-patients-at-birmingham-hospitalq/