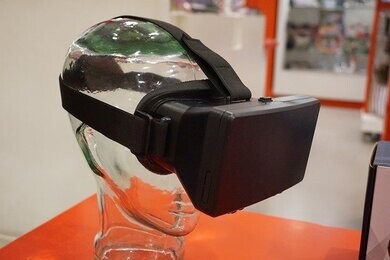 Assistive tech helps older people ward off dementia with a ride down memory lane
Assistive tech helps older people ward off dementia with a ride down memory lane
Story on: THIIS - - By: Calvin Barnett - - On: 26.05.2020
Scandinavian supplier Motitech is helping older people and those with dementia in the UK engage in physical activity during the pandemic by enabling them to cycle through the favourite destinations from the comfort of their care homes.
The Norwegian company's assistive tech, Motiview, allows older people to revisit familiar places from their childhoods and other important points in their lives through a video projection that plays whilst the person pedals.
Users have the option of virtually travelling across thousands of destinations, such as the Peak District, the South Downs, Niagara Falls, or even through the town in which they were raised, all whilst listening to their favourite songs.
Motivew's video library, which is produced in collaboration with the care facilities, consists of over 1,700 videos from 36 countries (including almost 200 from the UK).
In addition, when a Motiview is ordered, Motitech travels to the location of the care setting and makes a local video of the scenery, in collaboration with the care home.
Combining visual tech with specifically-adapted stationary exercise bikes, the Motiview has been designed for an ageing population, of which there are now over 421,000 people aged 65 and over living in residential or assisted care in Britain (according to Age UK).
According to the company, the technology visually and mentally stimulates older people and those living with dementia whilst the bikes are accessible to all, irrespective of physical condition, offering both feet and hand pedalling options.
Claiming to have played a proven role in preventing injuries, Motitech says that British care homes have reported similar benefits to those experienced in the Nordics, including an increase in wheelchair-bound residents now able to walk with assistance and a decline in falls in one Midlands' care home by 80 per cent within three months of the tech being integrated within residents' routines.
"These documented health benefits are in addition to an improved quality of life, increased mobility, fewer falls, improved confidence and social interactions, faster rehabilitation and improved mental wellbeing (as well as care home staff's time being freed-up)", states the Norwegian assistive tech firm.
It comes following a recent warning by the British Geriatrics Society that coronavirus shielding and self-isolation measures were resulting in lower levels of physical activity among older individuals, potentially leading to a loss of independence and increased need for future medical treatment.
Founded by CEO Jon Ingar Kjenes and developed in 2012 in cooperation with the Agency for Nursing Homes in the City of Bergen (on the western coast of Norway), Motitech is now established in seven countries and in over 350 locations.
Its main users are those who reside in public and private healthcare residences and in England, the company currently has more than 500 users.
https://thiis.co.uk/assistive-tech-helps-older-people-ward-off-dementia-with-a-ride-down-memory-lane/