A woman whose family endured care failings fears others could be "pushed to the end of their tether".
Ruth Harrison's mother asked for two weeks of respite from her husband with dementia to focus on her disabled son with terminal cancer.
But the family was left with a £15,000 bill after a five-month wait for Nottinghamshire County Council to put a home care package in place.
An ombudsman found the local authority "ignored his human rights".
Ms Harrison said her mother, who she asked to be called Mrs Pearce, was used to "the stresses" that came with dealing with Mr Pearce's' dementia.
"She just needed to prioritise her time with my brother at that particular phase," she said.
"She'd been asking for quite a while for some more input and more support but because we'd had so many social workers by that point, nobody was monitoring the situation," she said.
After Mrs Pearce again asked for help, the council put Mr Pearce into a care home for two weeks of respite.
The family asked for him to be assessed during his stay and for a care package to be put in place for when he returned home.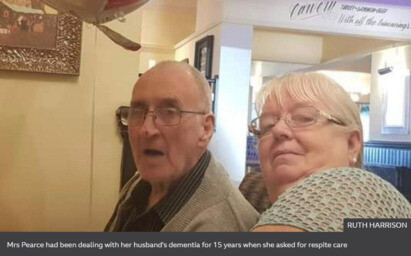 Ms Harrison said: "That didn't happen. There were daily emails and weekly calls but nothing seemed to get done.
"The frustration was it felt like we were having to prove how bad he was, prove the strain it was putting on my mother, when they should have been doing the assessments."
The prolonged stay resulted in a bill of £15,000.
The care home chased them for payment and threatened bailiff action.
"That was the straw that broke the camel's back," Ms Harrison said. "But it was never about the money.
"It was about getting people to do the jobs they were employed to do.
"My fear is that someone without the knowledge of how things should work would just put up with this, and they could be pushed to the end of their tether."
'Candid and sincere' response
The Local Government and Social Care Ombudsman launched an inquiry after complaints by the family.
Evan Lerwill, from the ombudsman, said the council failed to carry out two "crucial" assessments.
One to produce a home care plan and another to assess his mental capacity including his ability to make decisions.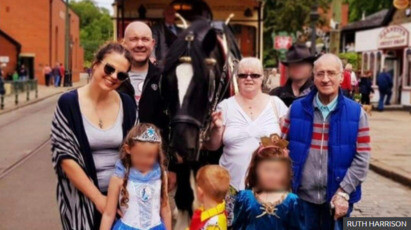 "What we saw in this case, because of the council's inaction, it meant that Ruth's father was unable to enjoy a family life in a way that he is entitled to," he said.
"We reflected that back to the council and said this meant that his human rights weren't being taken into account."
The authority has since taken over responsibility for the outstanding care home fees, and has agreed to pay compensation to the family.
Mr Lerwill said he welcomed the "candid and sincere" response from the council.