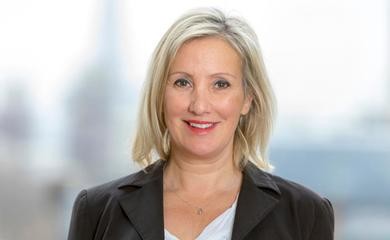 Minister for Care repledges commitment to unite against dementia this World Alzheimer's Day
'It's hard to believe that around 850,000 people in the UK are now living with dementia. It is a staggering number but when you actually think about it more, virtually every one of us knows someone whose life has been affected by dementia in some way – perhaps through a relative, friend or neighbour.
World Alzheimer's Day (21 September 2019) allows us to take a step back and consider the huge progress which has been made in improving lives and investing in research. It is also an opportunity to consider how we can do more as a society to support people with dementia.
More people are now receiving a diagnosis of dementia than ever before — the diagnosis rate is 68.8 per cent while it was only 42 per cent in 2010/11. And we have met the commitment to maintain Government funding for dementia research at around £60 million a year – equivalent to £300 million over 2015-2020.
One of our big successes has been the huge drive by Alzheimer's Society to increase the number of Dementia Friends and now they have reached a landmark three million.
I am proud to be a Dementia Friends Champion and know that becoming a Dementia Friend is a great first step to learning more about the condition and dispelling misconceptions.
I want this to be the best country in the world to live in with dementia and work is already underway on a new dementia strategy for 2020 to 2025. This will be published early next year and dementia awareness will be a key theme. We can be proud of the hard work being done by 463 communities in England and Wales that have committed to becoming dementia friendly already but to make sure we are genuinely inclusive we need to see even more communities becoming involved.
Everyone can help make their community dementia friendly – from high-street shops, libraries, churches to sports clubs. These communities do all sorts of things to raise awareness, including hosting community events and identifying local services which could be more accessible. If you'd like to know more, there is great information on Alzheimer Society's website about setting up a group in your area.
I hear daily stories, both positive and negative, of people living with dementia - a poignant reminder there are still many challenges around adequate access to diagnosis or care. While the UK has been a leader around the world in growing awareness and action on dementia, on World Alzheimer's Day, I pledge once again my commitment to do more to improve awareness, support and care for everyone.'
- Caroline Dinenage, Minister for Care