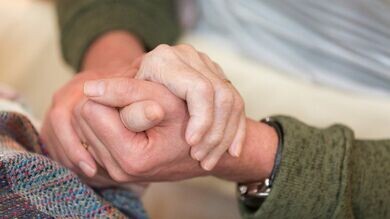 Rapid 15 minute Covid test trialled on relatives of Bristol dementia patients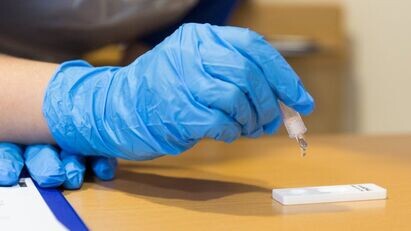 A new rapid testing process for Covid-19 has been created by a doctor whose mother was alone when she died.
Dr Tim Chesser, a consultant at Bristol's Southmead Hospital, is using an antigen test which gives results in 15 minutes.
He said his mother was "frightened" when she passed away and "unable to understand why her family couldn't visit".
The test is being trialled on visitors at a care home in the city.
Dr Chesser said he hoped the testing process, which involves a nasal swab, would remove the "distress" families feel when visiting relatives in care homes.
Because visitors can be tested and get their results quickly, it means they can hold a relative's hand or touch their face.
The trial is being supported by Public Health England who will use the data themselves for testing protocols and result recording elsewhere.
"I've seen first-hand the huge stresses that existed in the sector," said Dr Chesser, whose mother died in April.
"Residents are often bewildered by the visiting restrictions, which can add to confusion and a deterioration in their mental health."
The trial is being carried out in conjunction with medical company Breathe Assured.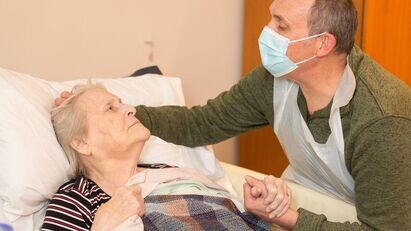 One of the family groups that has benefited from the new test is Nick Smith and his mother Barbara.
She is in the dementia unit at Garden House care home in Westbury-on-Trym, where the new test is being trialled.
The pilot has been extended from the dementia unit to the whole care home so more people can visit their relatives on Christmas Day.
Mr Smith said it was "wonderful" to experience physical contact with his mother, who is 90 and has survived Covid, again.
"It took a while for us to make that connection, but as soon as she could hear my voice and feel me holding her hand, then we were there," he said.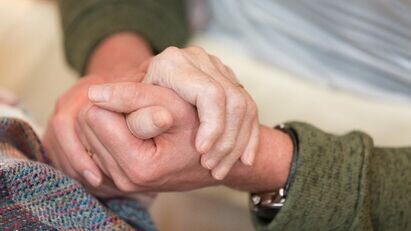 Mr Smith said: "As human beings we thrive on physical contact with each other and not being able to do that takes an enormous chunk out of normal human activity."
Feedback from the trial at Garden House, which is run by St Monica Trust, will be sent to Public Health England with the hope it will benefit other care homes across the UK.
Fran Ashby, manager at the home, said it had been "hugely frustrating" for her staff and relatives to have to limit visits and physical contact because of the pandemic.
"Rapid antigen testing is a real game-changer," she said.
"The sense of touch is so important for those who are living with dementia as their sight and cognitive abilities are impaired."