Cancer Care Parcel
Gifts for people affected by cancer.
"When you want to help but don't know how"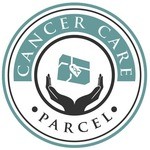 Cancer Care Parcel creates a wide variety of unique care packages suitable and appropriate for cancer patients of all ages and stages. They have presents for children, teens, and adults who are going through chemotherapy, radiotherapy, surgery, hospital stays, and convalescence.
Every gift is thoughtfully put together. Cancer Care Parcel liaise with their advisory board, which consists of cancer patients and survivors and those receiving the parcels, through their feedback and suggestions. With each box carefully constructed you can feel secure that your gift will be welcome.
How did it all come about?
The founder of Cancer Care Parcel, Dr Shara Cohen, was diagnosed with breast cancer in 2013. She found there was very little time to just relax, take it all in, and give herself 'me' time.
With all of the appointments, liaising with work, telling the people who needed to be told, there was little time to digest what was happening, or research the practicalities, or even just relax. So, she set up Cancer Care Parcel to enable children and adults with cancer to take some of the worries away and bring some calm back into their lives. Their packages are an ideal gift to let people with cancer know that you are thinking about them.
Having been through the treatment herself, Shara understands some people of the needs people with cancer have. But it is not just down to her to decide what goes in the parcels.
More about them…
Cancer Care Parcel partners with UK charities helping them fundraise and raise awareness. They also provide gift box donations and financial support. In addition, they drive awareness campaigns and act on the advice of their supports to fills gaps that are needed in the UK Cancer Community.
This wonderful idea has continued to grow and they have a social media following of around 30k! The care parcels range in price from around £45 up to £150. For an idea of how well these parcels are received, take a look at some reviews below from people how have been given one.
"The hamper was so thoughtfully put together, my mum loved it."
"It was such a help to be able to buy this ready made parcel for my friend. Thank you."
"Perfect - everything to help make life a little easier at such a difficult time. X"
"The recipient of the cancer care parcel was absolutely thrilled with the items in the basket. She said they were exactly what she needed. Thank you."
Visit them online
The easiest way to take a look at the care parcels they offer visit Cancer Care Parcel website. Links to all of their social media profiles can be found on the website. It isn't all about the care parcels though, you will find blogs, personal stories, charity listings, support articles and much more.
Show your support for this wonderful cause by sharing the word about them and following them on social media.